Activities at and around Ty'n Rhos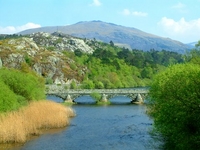 Ty'n Rhos inhabits one of the most idyllic settings in Great Britain. The North Wales countryside offers a myriad of activities and attractions that have attracted visitors to the region for decades. The scenery and landscapes offer a vast and complete insight to the stunning natural beauty that "Gogledd Cymru" has to offer.
This fairytale landscape is dominated by natural attractions, such as mount Snowdon and the Snowdonia National Park, as well as a whole host of man-made attractions including immensely scenic Golf Courses and Stunning man-made structures including Harlech Castle.
Breathtaking Beaches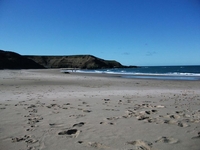 With nearly 100 miles of coastline, stretching around 3 sides of the Llyn Peninsula you are never far from the sea, and of course many glorious beaches. The south coast of Llyn is often referred to as the Welsh Rivera, with its long sandy beaches and calm seas. The north and western coasts are more rugged with towering cliffs, offshore islands, long bays and hidden coves. With all this diversity, there is bound to be a beach that suits exactly what you want.